Watch your child improve socially, physically and academically!
Primitive Reflex integration has been a useful intervention for children with disabilities and disorders. It has shown great benefit to postural and motor development, intellectual improvement and social skills. To understand more about why these help children of all abilities, read our Primitive Reflex page.


Buy the Printable cards get the ebook free!
Make planning and doing these intervention exercises easy and convenient. Get started and watch your child improve! 
Primitive Reflex Integration and Sensory Functions are so important for children with developmental disabilities or disorders. Such as Autism, SPD, Aspergers, ADHD, ADD, Dyslexia, Dyscalculia and more. They are key in neurological improvement.
We want to make the Primitive Reflex Integration and Sensory/Cognitive Exercises easy and convenient. We have learned from our own experience that making exercise cards does just that. You can organize them to match your plan and have your routine ready to go each day.
'It is so nice to see my child improving academically and socially'
Includes 22  4×6 Printable Cards:
10 Primitive Reflex Integration Exercise Cards
12 Sensory/Cognitive Exercise Cards
Plus the printable sheets needed for the tests and exercises
And for a limited time-the eBook will be included in your download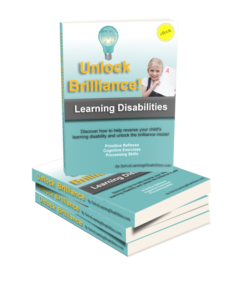 63 page eBook Includes: Introduction to the method, a section on Primitive Reflex tests and exercises; Sensory tests and exercises; and a chapter on Visual Processing and disabilities.
When we did this with our own children they improved dramatically, regardless of their type of struggle and disability. Friends and family noticed and began to ask what we were doing. We did these same Primitive Reflex and Sensory/Cognitive exercises with some of their children, or showed them how. Each one that did the exercises showed great improvement in speech; interaction with family and classmates; school work; eye contact; other's personal space; sensory processing and more.
We are so excited to see what it can do for yours 🙂